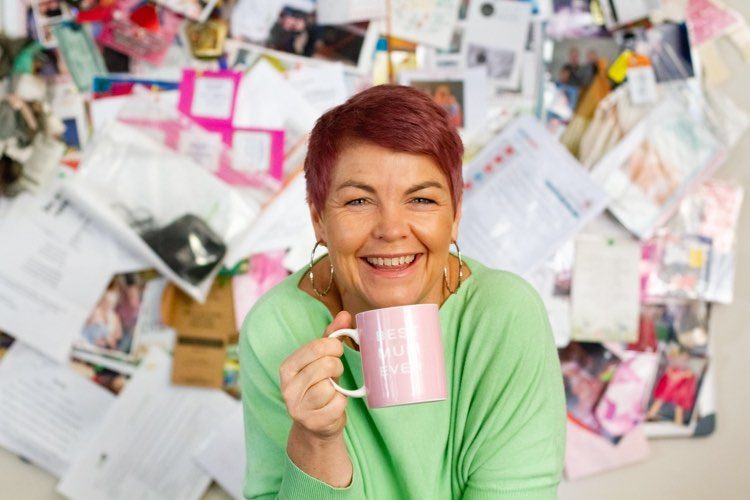 Hello! I'm Wendy
The
Healthy Hormone

Naturopath

I founded The Healthy Hormone Naturopath after a number of years in the Natural Medicine industry helped me realise that treating hormonal concerns relating to the menstrual cycle is my absolute passion. It just seemed to me that outside of Natural Medicine there seemed to be limited options available for people who were suffering because of hormonal imbalances. And look, I'm happy to admit that I am a bit of a "I am Woman Hear Me Roar" kinda gal too.
Fortunately, I have a family that supports me in my passion and although my two boys (three if you count my hubby) keep me on my toes and sometimes it can be tricky juggling everything, they are the light of my life.
I came to the Natural Medicine industry quite late in life.  Previously in corporate, my decision to change careers was prompted by my own health journey.  Once a quite unhealthy person, I was prompted to change my lifestyle when I had post-natal depression after my oldest child.  I started exercising and eating nutritious foods and over time this resulted in a markedly changed outlook on life and being 40kg lighter.  The change for me mentally and physically was so profound that I felt compelled to go and study Nutrition.  I met some amazing Naturopaths at College so I also studied Naturopathy.  Along the way my love of exercise resulted in me getting my Personal Trainer qualifications too.
If I'm not researching, consulting or hanging out with family and friends, you will find me in the gym.  I have a love of brightly coloured tights and probably have more than I really need!
My expertise is with are all things women and hormonal;
Preconception & pregnancy
Period problems
PCOS
Endometriosis
Menopause & Peri-menopause
Support for IVF
Nutrition for hormone health
Epigenetic body typing for optimal health.
I'm located in the lovely Soul Spectrum Wellness clinic in North Lakes but I have see women from all over the world via Zoom too.
Reach out if you need a hand.
Get my ebook totally free!
This little book has been created to give a quick guide to what goes on with a cycle every month, why hormones matter in overall health and what you can do to help keep hormones balanced.